Protecting businesses most valuable intellectual property.
PAStech delivers cyber security protection for operational infrastructure and business data. Our Security as a Service (SaaS) platform provides Operational Technology (OT) visibility, cyber threat detection and secure remote access ensuring compliance to current OT cyber-security legislation.
Our technology has been adopted by the most influential control and networking companies in the world, administered by a team of experts dedicated to protecting your operations from cyber threats in real time.
Defending your OT network requires a comprehensive framework of processes to allow your organisation to react in the event of a security breach. Starting with a security audit of your OT network and review of procedures, PAStech provide a managed security service solution to address your OT cyber security needs and procedures.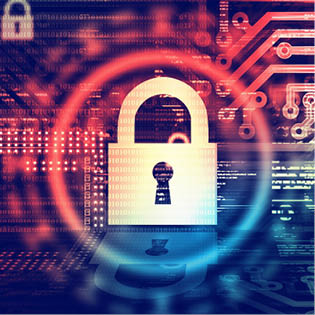 PAStech's SOC
Fully trained PAStech engineers remediate malicious activity so that business critical OT networks remain safe, secure and available. The Claroty™ platform provides exceptional visibility down to the I/O level of your OT devices, meaning we detect malware, traffic anomalies and configuration changes in real time, immediately advising you and our SOC operators so any issues are escalated and managed with no interruption to your OT network.

Threat detection:
detect threats across
entire "kill chain"
High-risk change
monitoring:
human error and
insider threats
Change management
control and 3rd party
external access
Alerts: low false
positives, consolidated,
clear and contextual
Enterprise ready:
multi-site monitoring
and management
Safe, passive approach
and real-time monitoring
Control and visibility:
deep visibility across
all layers, topologies,
protocols
Monitoring of all
remote users of the
network
Secure cloud
connection to PAStech
Managed Service
Platform