The PAStech Automated Low Point Drain (LPD) skid is an all in one solution for the de-watering and re-injection of gas gathering network pipelines.
Our patented design (Patent No. 2018101697) utilises the gas pipeline head pressure to lift water and a positive displacement pump to re-inject water into gathering lines up to 650 kPag.
The LPD design is completely flexible and can be optimised to meet specific customer requirements. PAStech, in collaboration with Solar Injection, offers industry leading re-injection pump design for all applications.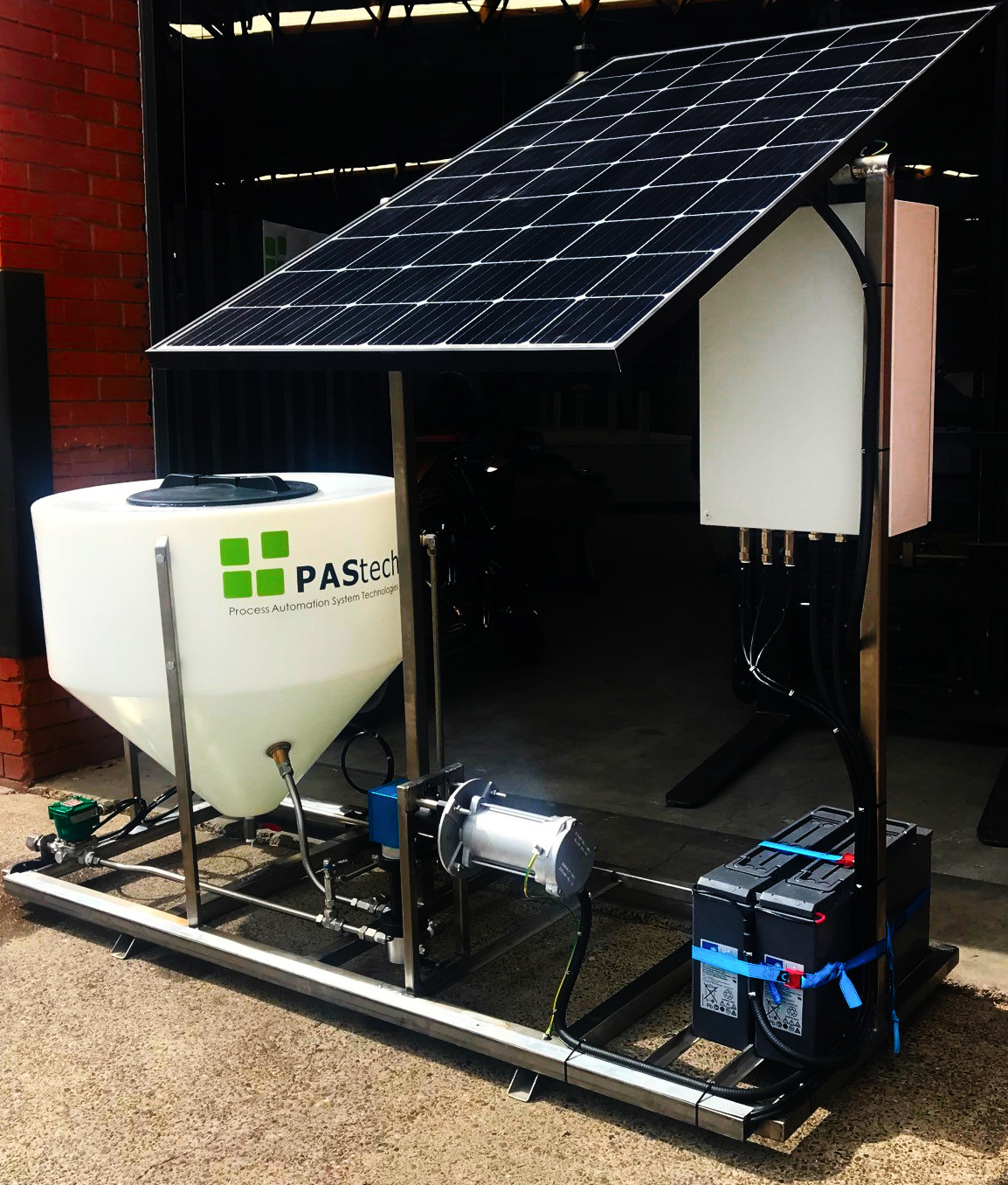 Features
Simple setup & installation
Single button manual cycle
(i.e. field operator friendly)
Hazardous Area audited design
RPEQ certification for Queensland
installations
Tolerant to solids & brackish water
Options
4G/LTE connectivity
Data logging / reporting
Self-optimisation mode
High pressure re-injection available
Customisation by client request
Key Specs.
Re-injection rate: 97 LPH
Holding tank volume: 300 L
Power supply: 300 W Solar / 360 Ah