Powering Precision Farming of the Future.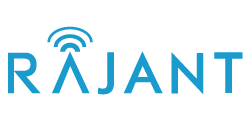 Farmers are under pressure to increase their yield and improve productivity across all crops – and in turn are demanding more from their networks.
Rajant Kinetic Mesh is the only wireless network that can truly rise to the connectivity challenges of precision agriculture and autonomous farm equipment, because the network itself can autonomously load balance traffic, mitigate interference by routing around detected congestion, and dynamically react to topology changes to provide continuous connectivity without fail.
More on RAJANT in the agriculture market here.